port elizabteh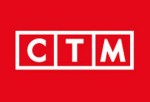 Long Business Description:
CTM Port Elizabeth is part of the CTM franchise and it supplies bathroom decorations, fixtures, sanitary ware and so much more to the public.
In 1983 CTM was founding to bring an exception level of style and design within easy reach of South African consumers. During 1995, they expanded their inventory to include baths, basins, toilets, showers, cabinets, taps, related tools, adhesives, tile care products and many more. Since their humble beginnings, CTM has grown into one of South Africa's most-popular one-stop home style shop.
Today, CTM has over 80 stores across South Africa and Africa. They purchase all of their stock in bulk, which makes it a little bit cheaper than other outlets. They also deal directly with designers and factories throughout the world so that clients always get the best quality.
At CTM, clients may find loads of stimulating ideas and staff that are well-trained and motivated. Their franchise stores are run by individual owners, instead of appointed managers that ensure that clients receive an unmatched level of personal service.