pe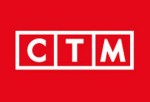 Long Business Description:
CTM Port Elizabeth is part of the CTM franchise and it supplies bathroom decorations, fixtures, sanitary ware and so much more to the public.
In 1983 CTM was founding to bring an exception level of style and design within easy reach of South African consumers. During 1995, they expanded their inventory to include baths, basins, toilets, showers, cabinets, taps, related tools, adhesives, tile care products and many more. Since their humble beginnings, CTM has grown into one of South Africa's most-popular one-stop home style shop.
Today, CTM has over 80 stores across South Africa and Africa. They purchase all of their stock in bulk, which makes it a little bit cheaper than other outlets. They also deal directly with designers and factories throughout the world so that clients always get the best quality.
At CTM, clients may find loads of stimulating ideas and staff that are well-trained and motivated. Their franchise stores are run by individual owners, instead of appointed managers that ensure that clients receive an unmatched level of personal service.

Long Business Description:
Since MacNeil Port Elizabeth is a franchise store of MacNeil South Africa, they have a set of principles that stem from their family values. Mutual reward that is based on the establishment and cementing of long-term client relations is said to be the hallmark of their success. MacNeil Port Elizabeth is associated with an extensive array of well-established local and international suppliers such as Conex Compression, Como Baths, Solo Sanitaryware and Triumph Taps to name a few. They deliver their products through and efficient distribution network in order to make good on their promise of timely supplying quality products and superior after-sales service to a satisfied clientele base that includes retailers, merchants, civil contractors and corporate entities.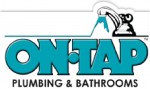 Long Business Description:
On Tap Port Elizabeth has a dedicated and experienced team of plumbing experts. It is headed up by Philip van Schanke. The branch can be located at 58 Pickering Street, Newton Park, Port Elizabeth. On Tap Port Elizabeth first opened its doors in 2002, offering you the best in plumbing, bathroom and sanitary ware. Each branch is living up to the On Tap promise of superior quality and expert advice.