On Tap Pinetown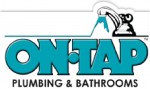 Company Name:
On Tap Pinetown
Long Business Description:
Bathroom Supplier in Pinetown, KwaZulu-Natal
145 Old Main Road,
Pinetown
About On Tap Pinetown, KwaZulu-Natal:
On Tap Pinetown has a dedicated and experienced team of plumbing experts. It is headed up by Scott Haslam. The branch can be located at 145 Old Main Road, Pinetown. On Tap Pinetown first opened its doors in 2003, offering you the best in plumbing, bathroom and sanitary ware. Each branch is living up to the On Tap promise of superior quality and expert advice.
Send Message to listing owner