woodmead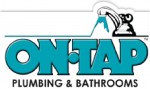 Long Business Description:
On Tap Woodmead has an experiences team of plumbing experts at its disposal. It is headed by David Fitzsimmons. The branch can be located at Unit F, Woodmead Commercial Park, Waterval Cres, Woodmead. On Tap Woodmead offers the best in plumbing, bathroom and sanitary ware. It lives up to the On Tap promise of superioir quality and expert advice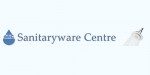 Long Business Description:
Sanitaryware Centre Woodmead is part of the Conschef group that is a leading supplier sanitaryware and plumbing supplies as well as solar geysers and heatpumps. They not only trade with businesses in the trade but wit the general public as well. Their brands have become some of the leading in the industry and they believe in good old fashioned service. The showrooms they have crated, puts all of their products under one room, which has become the industry norm.
Sanitaryware Centre has partnered with the optimum brands on a local and international scale to brig their customers products that they can be proud of.