pietermaritzburg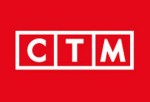 Long Business Description:
CTM Pietermaritzburg is a franchise store of CTM and a member of the Italtile group and was established in 1984. Leading one stop retail store for tiles, sanitary ware and accessories.The CTM franchise is a leader in the tile market with over 70 stores. The business later introduced baths, basins, toilets, showers and a full range of related products and accessories.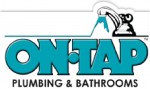 Long Business Description:
On Tap Pietermaritzburg has a dedicated and experienced team of plumbing experts. It is headed up by John Becker. The branch can be located at 231 Greyling Street, Pietermaritzburg. On Tap Pietermaritzburg first opened its doors in 1990, offering you the best in plumbing, bathroom and sanitary ware. Each branch is living up to the On Tap promise of superior quality and expert advice.

Long Business Description:
Plumblink Pietermaritzburg is part of the Plumblink chain of plumbing stores around the country. It offers plumbing materials and accessories, bathroom products, kitchen ware and plumbing supplies. It offers a wide range of products to the private- and public sectors such as airports, churches, government buildings and residential buildings. Plumblink was founded in 1911 and it is still going strong.