montana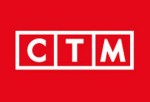 Long Business Description:
Bathroom Supplier in Montana Park, Gauteng
Corner Taaifontein and Caliandra Roads,
Montana Park
About CTM Montana Park, Gauteng:
CTM Montana Park is a franchise store of CTM. The company is a member of the Italtile group. CTM was established in 1984. It is currently the leading one stop retail store for tiles, sanitary ware and accessories.The CTM franchise is a leader in the tile market with over 70 stores nationwide. The business later introduced baths, basins, toilets, showers and a full range of related products and accessories.