centurion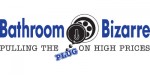 Long Business Description:
Bathroom Bizarre Centurion is part of the Bathroom Bizarre sanitaryware supplier chain. It is a well-established South African sanitaryware supplier. The company was founded in 1995. This family business has rapidly grown into one of South Africa's foremost and trusted sanitaryware suppliers. Their success is based on their combined insight of the industry and a keen business sense. Bathroom Bizarre has a nationwide footprint, with over 26 stores located around the country. In its advertisements, the company always boasts its low prices and great service. Bathroom Bizarre currently offers one of the widest ranges of sanitaryware in South Africa. The company stocks a wide variety of sanitaryware which is both imported and manufactured locally. Its current product selection consists of a wide selection of taps, baths, shower doors, sinks, toilets, bidets, basins, bathroom mirrors, furniture and accessories.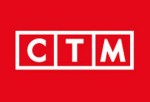 Long Business Description:
Bathroom Supplier in Centurion, Gauteng
Highway Business Park, Old Johannesburg Road,
Rooihuiskraal,0157
About CTM Centurion, Gauteng:
CTM Centurion is a franchise store of CTM and a member of the Italtile group and was established in 1984. Leading one stop retail store for tiles, sanitary ware and accessories.The CTM franchise is a leader in the tile market with over 70 stores. The business later introduced baths, basins, toilets, showers and a full range of related products and accessories.

Long Business Description:
Plumblink Centurion is part of the Plumblink chain of plumbing stores around the country. It offers plumbing materials and accessories, bathroom products, kitchen ware and plumbing supplies. It offers a wide range of products to the private- and public sectors such as airports, churches, government buildings and residential buildings. Plumblink was founded in 1911 and it is still going strong.